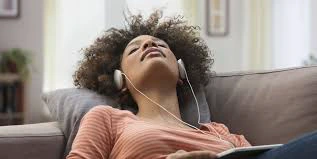 If you have just been left broken-hearted after a promising relationship came to an abrupt and painful end, the pent up emotion isn't uncommon.
Whether things were not working out as planned or they cheated, you are bound to be hurt.
The pain hits hard when you get random thoughts of them when you get lonely and the realisation glares at your lover is no longer yours.
An online study revealed that listening to sad music "can lead to beneficial emotional effects such as regulation of negative emotion and mood as well as consolation."
For most people, music is a coping mechanism to keep them from bottling in the hurt and falling into a deep depression.
These recommended songs ran across various genres to help your grieving and healing process.
Un-break my heart – Toni Braxton
2. "I Will Remember You" – Sarah McLachlan
3. "If I Ain't Got You" by Alicia Keys
4. "Someone like you" – Adele
5. "Midnight Train" – Sam Smith
6. "Irreplaceable" – Beyonce
7. "I Will Always Love You" – Whitney Houston
8. "Stay with me" – Sam Smith
9. "When I was your man" – Bruno Mars
10. "Stay" – Rihanna
11. "Happier" – Ed Sheeran
12. "Grenade" – Bruno Mars
13. "I can't make you love me" – Tank
14." Whiskey Lullaby" – Brad Paisley ft Alison Krauss
15. "Jar of Hearts" by Christina Perri
16. "Fire to the rain" – Adele
17. "Try sleeping with a broken heart" – Alicia Keys
18. "Take a bow" – Rihanna
19. Before love came to kill us – Jessie Reyes
20. "You were mine" – Dixie Chics